The current version of Bookworm (v0.9) supports eBooks in the following file formats:

EPUB
PDF
MOBI
CBR
CBZ
Here are some details on the key features for library management and reading in Bookworm
1. Toggle between a grid view and a list view for the library. Editing the book metadata is possible in both views however the list view allows sorting of metadata. Filtering is possible using the search bar in the library view.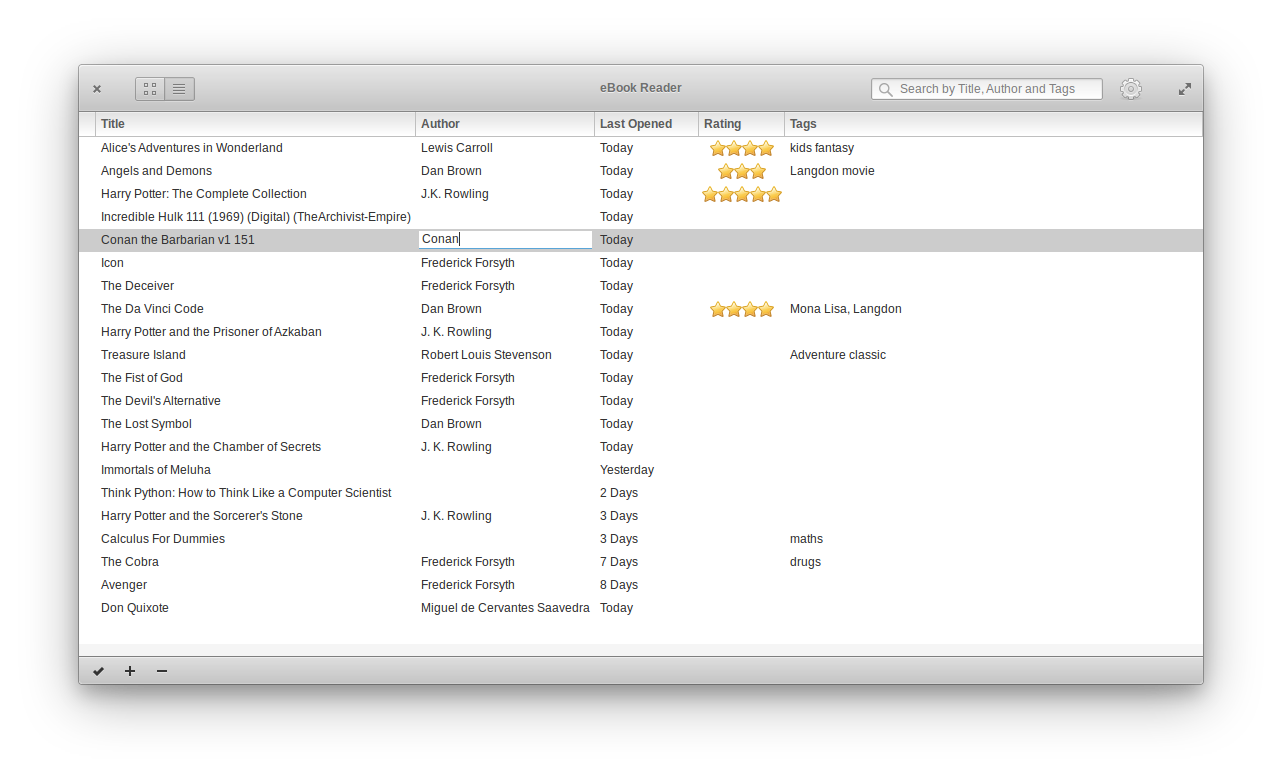 2. An easy, simple layout to read books irrespective of the ebook format (epub, pdf, cbr, mobi, etc). A preference menu [] allows essential adjustments for text zoom in/out, margin increase/decrease and line width increase/decrease. Bookworm comes with three reading profiles of light, sepia and dark. Multiple pages of the book can be bookmarked [ ]. Full screen mode is supported on right click or with the shortcut F11.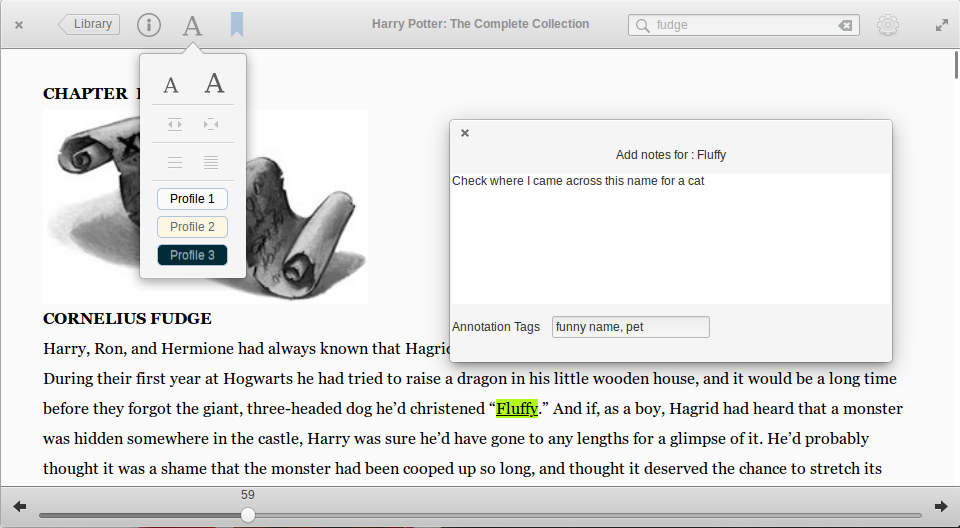 3. The info button [] provides information in three tabs:
Contents: A table of contents to easily jump to a chapter
Bookmarks: The clickable list of bookmarks to jump to a bookmarked page of the book
Search Results: A clickable list of lines contaning the search phrase found in the book
4. The preference button [] on the header bar provides further customization options:
Night Mode: Enable Dark Theme
Cache: This preserves the contents extracted from eBook for opening the book quickly for subsequent reading
Library View at start: Always show the library view when Bookworm is opened
Font: Select font family from available fonts on the system and font size for reading
Customize Reading Profile: The text and background color for all three reading profiles can be customized
Add folders to watch: Multiple folders can be added (and removed) to automatically add supported eBooks into the library